Pool Area
Pets Welcome
Picnic Facilities
More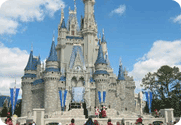 Disney World
Daytona Beach Florida
More
Welcome to 'INN ON THE GREEN',
Tavares, Florida !
Stephanie Haas is an American, up and coming young actress. She is well known for her good looks, dedication, and well honed acting skills. She has acted successfully on several critically
acclaimed short movies, including the well received "The Dance of the Socially Awkward" which gained her a lot of attention in the media. She has also appeared on TV shows, to a very positive response. As a versatile and talented actress, she would be a wonderful fit for many movies and TV shows.

http://www.imdb.com/name/nm2795412/bio
Please check the review given by Stephanie Haas on Inn On The Green!
<< Celebrity Endorsement