We're here for you at Inn on the Green when you're wanting Tavares hotels near Orlando - and we're the right pick when you want hotels near Eustis, Florida as well as hotels near Leesburg FL. Plus, we're close to Orlando area attractions including DisneyWorld, Seaworld and Universal Studios as well as everything Tampa has to offer. Additionally, there's Florida's Lake District, Daytona Beach and so much more. You're never at a loss for something to do when you stay conveniently with us in Central Florida. So why not make a reservation with us and get to know what we can do for you? You'll be glad you did.
Florida's Lake District is located in the center of the state just north of Orlando and about one hour from each coast. The hilly terrain is excellent for growing the premium citrus that the area is known for. Over 1500 lakes make this a boater's paradise and is home to many bass and crappie fishing tournaments. Over 50 championship courses are located within the district offering a wide variety of style and degree of challenge.Local attractions such as Disney World and Daytona Beach are less than an hour away.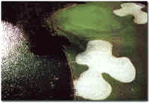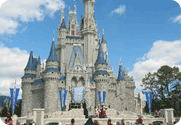 Disney World : Walt Disney World in Orlando, Florida is not just a theme park, but a huge resort complex covering 47 square miles. The resort contains four separate theme parks, three water parks and 99 holes of golf on several different courses. Miles of outdoor recreation are available including hiking, biking, boating and swimming. It has three separate areas containing shopping, dining and entertainment facilities as well as a fourth area with nightclubs. A fairly new addition to the resort is the state of the art sports complex where Disney hosts a wide variety of sporting events. Florida is referred to as Disney World or Walt Disney World.
Daytona Beach : The wide smooth sands of Daytona Beach were open to drivers for many years and also used for high-speed testing and racing of cars. This made the beach a mecca for racing enthusiasts and the city is now the site of the Daytona International Speedway. Close to the Speedway and adjacent to the Daytona Beach International Airport is Embry-Riddle Aeronautical University.The city is a popular vacation destination, especially for college students on spring break. Daytona Beach was the birthplace of musical theater writer Robert Wright. On March 8, 1936 the first stock car race was held here.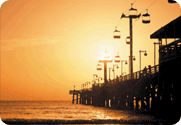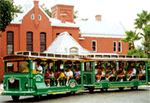 Historic Lake District : Explore historic "Old Florida" in the nearby Golden Triangle of Tavares, Mt. Dora and Eustis. Browse through picturesque antique shops & gift galleries and then experience a variety of cuisines in one of the many enticing dining establishments in the village. Relax aboard the Trolley Tour as it travels centuries-old, oak-lined streets and learn about life in the 1800's.
Adding to the many activities throughout the year, Mt. Dora hosts a variety of festivals including an Antique Boat Show, Classic Car Show and one of the premier Art Festivals in the country. Boat cruises on Lake Dora and leisurely walks through this quaint community are a great way to see the grand homes preserved here.
Eustis Village Shopping Center - 25 min walk
Wooten Park - 30 min walk
Eustis Square - 2.5 mi / 4 km
Eustis Historical Museum and Preservation Society - 4.3 mi / 6.9 km
Carver Park - 5.5 mi / 8.8 km
Mount Dora Area Chamber of Commerce - 5.6 mi / 9 km
Mount Dora Center for the Arts - 5.6 mi / 9 km
Donnelly Park - 5.6 mi / 9.1 km